We've got some exciting news to share with you this month – and we want to hear back from you!
We've just launched a major consultation on the Code of Fundraising Practice. The aim is to make it easier to use for people who aren't familiar with fundraising standards. That could be a local fundraising group, a rookie fundraiser or a member of the public using an online giving platform.
To help us understand what changes need to be made, we've spoken to organisations we work closely with, and to charities who use the Code a lot. We'd like to know what you think about the changes – find out below how you can respond to the consultation.
Gerald Oppenheim
Chief Executive
---
Consultation on the Fundraising Code
We have recently launched a new consultation on changes to the Fundraising Code. We want to make it much more accessible, so we've used plain English as much as possible and we've included a glossary of terms. Other changes include a new introduction and the incorporation of the fundraising rulebooks into the Code.
But we'll only know if the changes work when we get feedback from fundraisers, charity workers and sector representatives. Do you know fundraisers who aren't aware of the standards in the Code? Or someone who struggles to use the Code, fundraising rulebooks or legal appendices? Please send them our way, or encourage them to take a look and respond. The consultation closes on 16 November, so you've got plenty of time to share your thoughts with us.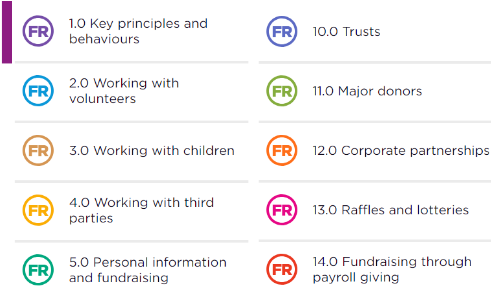 Code consultation: why your feedback matters
The Code of Fundraising Practice is like a patchwork quilt sewn together using charity sector expertise over the past 13 years. But like a patchwork quilt, you can see the joins. The Code repeats itself in different sections, contains rules that don't relate to fundraising and has language that's difficult to understand. This is why we want to make the changes set out in the latest consultation. Stephen Service, our Policy Manager, explains how important it is that you have your say. Read his blog on our website.
Charity bag collections 
We get a lot of phone calls from people upset that they're receiving bags for charity clothing collections. They usually already have signs on their front doors saying that they don't want to receive them. It can be particularly distressing for vulnerable people to find bags on their property.
The Code states that charities must closely monitor the actions of companies working on their behalf, including clothing collection companies. If you work with an agency that posts and collects clothing bags, please make sure they respect any signs saying that homeowners don't want to receive charity bags.
Spotlight: how we handle complaints about fundraising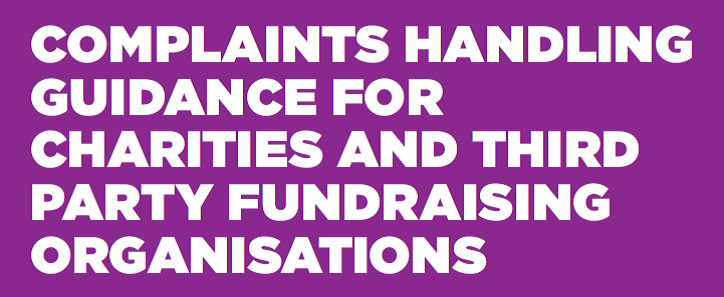 We're sometimes asked what's the best way to deal with complaints.You'll find useful guidance on our website for charities and third party organisations who want to know how to handle complaints effectively. You can also find out more about how we investigate complaints ourselves.
https://sobus.org.uk/wp-content/uploads/2021/05/Sobus-Logo-n.png
0
0
Sobus
https://sobus.org.uk/wp-content/uploads/2021/05/Sobus-Logo-n.png
Sobus
2018-09-19 17:08:31
2018-09-19 17:08:31
September newsletter – Fundraising Regulator