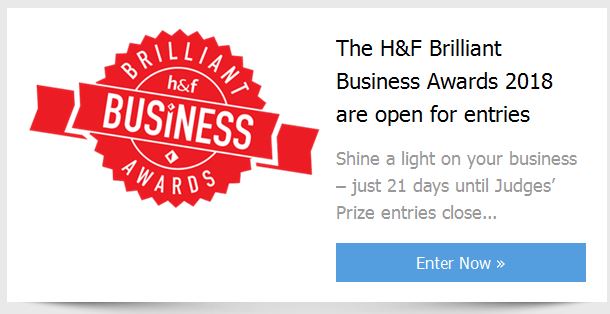 Enter the H&F Brilliant Business Awards
Simple and free to enter, the prestigious Brilliant Business Awards are the highlight of the business year in Hammersmith & Fulham. They not only acknowledge business success and achievement – shortlisted and winning businesses also say they help attract customers and help you grow your business.
They've been described by past winners as 'an inspiration to other parts of London to recognise hard work and entrepreneurship'.
The awards are open to all businesses and organisations in Hammersmith & Fulham and we're looking for potential Oscar-winning businesses, organisations, entrepreneurs and social enterprises – and that could be you.
The benefits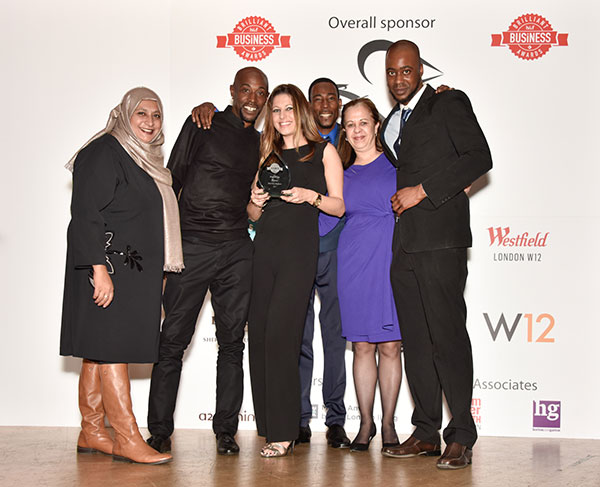 Last year, Fort 4 Fun was named the Best New Business at the H&F Brilliant Business Awards.
"It was great to get the recognition from the council for all the hard work we are doing," said Fort 4 Fun founder, Stella Linares (pictured above, centre).
"The stamp of approval from the H&F Brilliant Business awards gives you an edge on your competitors while also doing wonders for your team.
"There was such a buzz around my team after we won the award. It really did lift the spirits and made them feel proud about the work they are doing every day."
The affordable after-school childcare service in Melcombe Primary School in Fulham Palace Road went from having 200 families on their books, to 500, in the space of just one year.
Judges' Prize
Enter your business into up to two of the categories here and increase your chances of winning an award.
Best Creative Business
Best Creative/Media Start-Up – NEW
Best Cultural or Arts Business
Best Customer Service
The Green Business Award – NEW
Best Independent High Street Business – NEW
Best New Business
Outstanding Entrepreneur of the Year – NEW
Best Place to Drink
Best Place to Eat
Best Small Business (employing 10 people or less)
Best Social Enterprise
Best Technology Start-Up – NEW
An expert panel of judges will then draw up a shortlist and decide who earns the glittering gong at the awards ceremony on 7 November.
Entries close on Thursday 4 October.
Public Vote
Get residents, shoppers and workers in the borough to nominate you as their favourite business in Fulham, Hammersmith, West Kensington and Shepherds Bush.
There is no application process – just encourage your customers to say you're the best! Promote the awards in store and online and ask people to nominate you at the awards website. Each nomination counts as a vote.
Closing date for public nominations is Sunday 21 October.
Best Fulham Business
Best Hammersmith Business
Best Shepherds Bush Business
The five businesses with the most votes in each category are invited to the ceremony on 7 November, with the winner being the one who gets the most – it's that simple.
Save the date and encourage people to vote!
Shortlisted businesses and those with the most public votes will be invited to the awards night at Hammersmith Town Hall on Wednesday 7 November.
Help encourage people to nominate their favourite business and get some free publicity for your business.
We will be encouraging people to nominate their favourite business by giving them a chance to win a prize draw.
To get people voting, please consider offering a prize for the draw.
A bottle of wine, lunch, an item from your shop or a free service from a haircut to a dry cleaning voucher… Please offer anything that you think will help us promote the awards.
We will publicise all prize contributors and their business on the awards website.
To offer a prize, please email Nicki.Burgess@lbhf.gov.uk or call 020 8753 5695.
Any questions?
Email Nicki.Burgess@lbhf.gov.uk or call 020 8753 5695. Good luck!
https://sobus.org.uk/wp-content/uploads/2021/05/Sobus-Logo-n.png
0
0
Sobus
https://sobus.org.uk/wp-content/uploads/2021/05/Sobus-Logo-n.png
Sobus
2018-09-19 17:28:43
2018-09-19 17:28:43
The H&F Brilliant Business Awards 2018 are open for entries