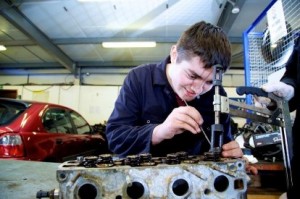 Where we are
The deadline for the first round of stage one applications closed on Monday 3 August, and we received 325 applications in total across the 71 project outlines published. You can see how many applications were submitted in each area in the related documents section on our website.
We plan to launch a second round of funding opportunities in October 2015. Keep checking these newsletters and following our twitter account @BigLotteryFund for further information.
We want your views
Later in the year we plan to award an independent evaluation contract for Building Better Opportunities which will help projects share learning and improve their service delivery along the way. As part of our market testing we are inviting potential bidders to complete a short questionnaire for their views on our proposed contract.
The questionnaire can be downloaded here and should be submitted to us no later than 12 noon, 7 September 2015.
Thames Valley Berkshire project outline re-opened for applications
Big Lottery Fund would like to apologise as we made an error in the Thames Valley Berkshire 'Project 1 of 3 – supporting families with complex needs' project outline. This error means we have closed the competition we ran between 5 June and 3 August 2015 without accepting applications, and will re-open from 1 September 2015 with a new project outline.
Existing and new applicants have time to consider the new project outline and submit their application by 12 noon, Monday 3 November.
For further information visit the Thames Valley Berkshire LEP page
Your questions answered
We had lots of new questions in the days leading up to the deadline so we have updated our Questions and Answers to include them all, new ones highlighted in red. We hope this will be a useful tool for potential applicants in round two, but if your question isn't already answered email esf@biglotteryfund.org.uk
Solent LEP joins us
We are pleased to announce that Solent LEP is opting in to BBO and will have a funding opportunity open in round two. We have now submitted all funding applications to the managing authority and if approved, expect to give out approximately £315 million to 134 projects across 38 LEP areas.
Further details of funding opportunities in Solent and all other LEP areas are on our website.
https://sobus.org.uk/wp-content/uploads/2021/05/Sobus-Logo-n.png
0
0
Sobus
https://sobus.org.uk/wp-content/uploads/2021/05/Sobus-Logo-n.png
Sobus
2015-09-09 12:52:49
2015-09-09 12:53:02
Building Better Opportunities