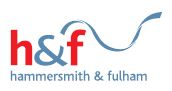 Hammersmith & Fulham Council is investing in a community-led redesign of North End Road in Fulham – and would love to know what you think.
Since 2014, the council has been working hard with businesses, traders and residents to improve North End Road as a thriving retail and food destination.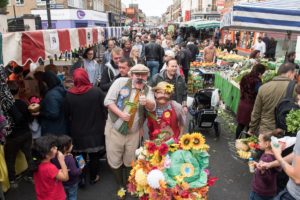 And now it is ready to move to the next stage.
"We want to do things with residents and businesses, not to them," said Cllr Andrew Jones, H&F Cabinet Member for the Economy and the Arts. "This is why we're asking local people and businesses to share their ideas and suggestions on how we can improve North End Road to live and work in and visit – all part of our plan to make H&F the best place to live, work and play in Europe."
Complete the online survey here: Tell us what you think
Survey closes on Friday 22 February
Give your views directly
H&F Council has already been talking to shopkeepers, market traders, community representatives and local community groups.
Based on what they said, the council is putting together an initial wish list of possible future improvements. Some of these will be small and quick, others will be long-term projects which need more investment.
All residents are invited to view and give their opinions on the wish list on 8 February (from 2pm to 6pm) and 9 February (from 10am to 2pm) at St John's Church, North End Road, Fulham (Click Here for a map)
Based on the responses to this and the online questionnaire, the council will come up with a plan for the way forward, which will involve further consultation.
Find out more
You can follow the progress of this project at www.northendroad.com or contact us at northendroad@lbhf.gov.uk.
https://sobus.org.uk/wp-content/uploads/2021/05/Sobus-Logo-n.png
0
0
Sobus
https://sobus.org.uk/wp-content/uploads/2021/05/Sobus-Logo-n.png
Sobus
2019-02-06 13:54:27
2019-02-06 13:54:27
Help shape the future of North End Road – give your views in H&F Council's online survey