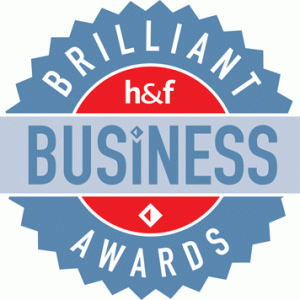 The entry deadline for the Hammersmith & Fulham Brilliant Business Awards 2016 has been extended.
We are responding to a number of pleas from businesses in H&F who haven't had the time to pull the information together, but who very much want to enter Hammersmith & Fulham's premier business awards.
The Judges' Prize deadline has been extended by one week to Friday 28 October. But don't sit back and relax – get on with your entry now!
Judges' Prize
Entries now close Friday 28 October
An extra week for you to do your entry!
Public Vote
Nominations close Sunday 6 November
Ceremony
Thursday 17 November
Judges' Prize
Enter yourself for up to two of the following:
Best Customer Service
Best New Business (under 18 months)
Best Place to Eat
Best Place to Drink
Best Independent Retailer
Best Creative Business
Best Small Business (employing 10 people or less)
Best Local Employer
Best Social Enterprise or Charity
Best Technology Business
NEW Best Health and Beauty Business
NEW Best Design and Interiors Business
NEW Best Arts Business
Just download the entry form from the awards website. The website explains what the judges are looking for. If you enter up to two categories, you increase your chances of winning!
Closing date for entries is Friday 28 October. The judges will draw up a shortlist from which they will decide a winner.
Public Vote
Get yourself nominated in one of these three categories:
Best Fulham Business
Best Hammersmith Business
Best Shepherd's Bush Business
There is no application process – just encourage your customers to say you're the best! Promote the awards in store and online and ask people to nominate you at the awards website. Each nomination counts as a vote.
Closing date for nominations is Sunday 6 November.
Download your printable 'Vote for Me' poster from our website
Social Media
Use the awards social media channels to raise your business profile, network online and connect with other borough businesses.
Help encourage people to nominate their favourite business and get some free publicity for your business
We will be encouraging people to nominate their favourite business by giving them a chance to win a prize draw.
To get people voting, please consider offering a prize for the draw.
A bottle of wine, lunch, an item from your shop or a free service from a haircut to a dry cleaning voucher… please offer anything that you think will help us promote the awards.
We will publicise all prize contributors and their business on the awards website.
To offer a prize, please email Nicki.Burgess@lbhf.gov.uk or call 020 8753 5695.
https://sobus.org.uk/wp-content/uploads/2021/05/Sobus-Logo-n.png
0
0
Sobus
https://sobus.org.uk/wp-content/uploads/2021/05/Sobus-Logo-n.png
Sobus
2016-10-18 12:27:09
2016-10-18 12:27:09
H&F Business Awards