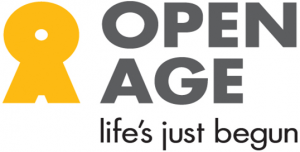 Link Up Service Hammersmith and Fulham:
Link Up is a one-to-one signposting service Open Age offer local over 50s who need a little extra help to enable them to access activities, groups and services locally.
If you, a friend, relative or neighbour are over 50 and looking for a physical, creative or social group locally but don't know how to go about finding this, this service is the ideal way to find an activity that can work for you. The process begins with a referral. This can be made via a health team, community worker, friend or the person themselves. Our Open Age Link Up worker Elizabeth Goldrick will arrange to visit you in your home and, based on your interests and needs, suggest groups and activities locally. She will tell you about the Open Age classes (a wide range of physical, social and creative sessions, all held in community venues and usually cost £1 per hour). She can also let you know about other local groups and services that might be beneficial.
Elizabeth will help with practical things -completing membership forms and explaining class locations. If transport needs to be arranged Elizabeth will help in completing Dial-a-Ride forms. For the first class Elizabeth can accompany you to the session. Elizabeth will visit up to three times and continue to check in by phone to see if you've continued to attend the group or, if not, can see what needs to be arranged to enable them to attend or find an alternative group.
Elizabeth is friendly, informative and here to help; to receive the referral form or have further queries you can contact her at the Open Age main Office: 020 8962 4141 or by email: egoldrick@openage.org.uk
https://sobus.org.uk/wp-content/uploads/2021/05/Sobus-Logo-n.png
0
0
Sobus
https://sobus.org.uk/wp-content/uploads/2021/05/Sobus-Logo-n.png
Sobus
2015-10-23 09:06:46
2015-10-23 12:07:53
Link Up Service Hammersmith and Fulham