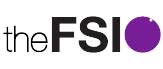 These webinars have limited space as they include short activities and interaction with the trainer along with opportunities for Q&A throughout the session. Our aim is to improve our member's knowledge, skills and confidence, so from the comfort of your desk you can receive an overview on the following fundraising and governance subjects:
Thursday, 5th July
Strategy & Business Planning
Develop Your Fundraising Strategy 
Demonstrating Your Impact
Wednesday, 11th July
Fundraising from Trusts & Foundations
Developing Corporate Relationships
Developing Your Case for Support
Tuesday, 17th July
Supporting & Managing Volunteers 
Major Donor Fundraising 
Community & Events Fundraising
Click here to Book now
Venue: Your desk!
Cost: £5, full details on our deposit policy available on our website.