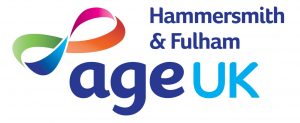 We have recently been selected to be one of the Co-op Local Community Fund charities.
This means that Coop members can donate to us every time they purchase Coop products.
If you are already a Coop member, please select us as your local cause. You can choose us online or you can select us from the app. If you are less comfortable with doing this online, you can also call 0800 023 4708.
If you're not already a member, you will need to join to be able to support us. This can be done online, on the app, over the phone on the number above, or in your local store.
It costs £1 to become a member, but as soon as you're signed up, you can start earning rewards for yourself and for us.
Every time you buy Coop products, money will be added to your personal account (which can be spent in store) and donated to your chosen local cause. Good for you and good for us! Please make sure you have selected us as your local cause.
Once you have picked us as your local cause, all you need to do is scan your Coop membership card or app every time you shop! It doesn't cost you a penny but will make a huge difference to us.
Please do also share this information with friends, family, and colleagues. Donations can come from anywhere in the country as long as we are selected as the chosen cause when the Coop membership card is used.
Thank you so much for supporting us with this. We really appreciate it.
https://sobus.org.uk/wp-content/uploads/2021/05/Sobus-Logo-n.png
0
0
Michelle Manswell
https://sobus.org.uk/wp-content/uploads/2021/05/Sobus-Logo-n.png
Michelle Manswell
2021-11-02 10:48:52
2021-11-02 10:48:53
Co-op Local Community Fund Charities