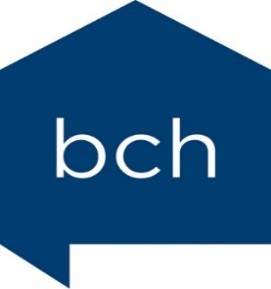 Bishop Creighton House (BCH), established in 1908, runs projects for older and disabled people and families with children under five.
Despite the challenges of the pandemic, we continue to offer vital services for the most vulnerable, promoting their independence: from enabling people to make friendships, develop their interests and find work; to helping them feel safe and secure at home, avoiding residential care.
We want to recruit more trustees. Trustees, who are volunteers, meet ten times per year. We have well advanced plans to redevelop our popular community centre, on Lillie Road in Fulham, with building work due to begin in early 2021, so it's an exciting time to become a trustee.
We are particularly interested in applications from the diverse range of groups we are here to help, including those from BAME populations and the LGBTQ+ community. As an organisation that embraces diversity and accessibility, BCH is committed to promoting an organisation that represents the communities we serve and ensuring inclusion in everything we do.
As well as ensuring we are a diverse board, we are interested in people who have skills and experience in any of the following: charities; social work; education; disabilities; fundraising; business and finance; building development.
Above all, you will need a commitment to social justice and improving the lives of disadvantaged people in H & F and surrounding areas.
If you are interested, please email Lee Smith, chair of the board of trustees, enclosing a CV or a brief summary of your experience and skills: lee.smith@kingsmithcare.co.uk
For more information, see our website: www.creightonhouse.org
https://sobus.org.uk/wp-content/uploads/2021/05/Sobus-Logo-n.png
0
0
Michelle Manswell
https://sobus.org.uk/wp-content/uploads/2021/05/Sobus-Logo-n.png
Michelle Manswell
2021-05-20 13:04:58
2021-05-20 13:04:58
Trustees wanted for Hammersmith & Fulham Charity