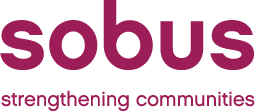 The relationship between H&F Council and the local community and voluntary sector
CEO and Leaders' Meeting
On Monday 9th October, LBHF Cabinet are considering a report which will initiate local discussion and dialogue regarding the future relationship that needs to be established and developed between themselves and the local 3rd sector.
Please follow the link below.
http://democracy.lbhf.gov.uk/ieListDocuments.aspx?CId=116&MId=6584&Ver=4
Clearly, this is an important piece of work that we need to discuss and engage with and we would really welcome input from local organisations
Obviously, Sobus will be looking at a range of opportunities to engage with local groups and organisations about this – but to start with, I would like to invite you, together with a few other CEOs from local organisations to meet for an initial meeting with Ruth on Tuesday 15th October, 10.30-12.30.
For this first meeting, we are hoping that the most senior individuals from local organisations (i.e. at CEO or Board level) can attend – as we need those with the appropriate authority in their organisations to help shape and inform this important piece of work.
For further information and to book a place, please contact admin@sobus.org.uk
https://sobus.org.uk/wp-content/uploads/2021/05/Sobus-Logo-n.png
0
0
Oumayma Tuijri
https://sobus.org.uk/wp-content/uploads/2021/05/Sobus-Logo-n.png
Oumayma Tuijri
2019-10-04 17:39:31
2019-10-04 17:39:31
The relationship between H&F Council and the local community and voluntary sector