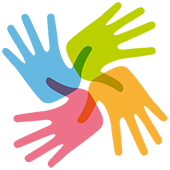 As part of our mission to empower women to become agents for thier own change through education and personal development projects we run, our work is conducted though our current projects and activities such as Happy Healthy Families Club and our EU Lifelong Learning Programme.
As well as this, WAND aims to provide service at two levels:
– Individual Level:
Working with disadvantaged and socially excluded, providing advice and information, support, advocacy, opportunities for education and training, self development for community action, enhancing lifelong skills, raising children's voices, research and development and referral services.
– Organisational Level:
By networking and partnering with other established organisations Other organisations with similar aims, through conduction and dissemination research, sharing information, campaigning and influencing social policy legislation affecting women.
Event date – 25th September, 10:00-14:00
Topic of the Month
Brexit: Human rights, Human wrongs
Click here to view/download the flyer.
https://sobus.org.uk/wp-content/uploads/2021/05/Sobus-Logo-n.png
0
0
Oumayma Tuijri
https://sobus.org.uk/wp-content/uploads/2021/05/Sobus-Logo-n.png
Oumayma Tuijri
2019-09-12 11:23:14
2019-09-12 11:23:14
WAND UK Event