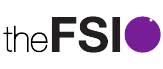 PRO FORMA FOR GRANT SCHEME
As the Home Office delivers the EU Settlement Scheme (EUSS), it is critical there are clear plans and arrangements in place to accommodate the broad needs of citizens that it expects will need to apply for the EUSS.
The Home Office has put a range of measures in place to ensure that the EUSS is accessible and that all applicants are handled with flexibility and sensitivity. However, ensuring that the most vulnerable EU citizens and at-risk communities are engaged and supported is essential.
The voluntary and community sector (VCS) plays a vital role in representing people who are unable to advocate for themselves, and engagement has been carried out with a range of VCS organisations to ensure that the right support and programmes are in place to protect those most in need.
The Home Office will soon be launching a full campaign, which will seek to create a network of eligible VCS organisations who can raise awareness of the EUSS amongst vulnerable EU citizens and their family members, and to provide EUSS application assistance to those who need it. Organisations will be provided with a tailored communications toolkit, to help inform vulnerable, at-risk and marginalised individuals around the EUSS. There will also be outreach events and training sessions organised to provide organisations with greater detail and support.
Grant Scheme
To enable organisations to support those most at-risk, a key first step in this campaign is a Grant Scheme. Today, the Home Office is pleased to announce notice of its Grant Scheme, expected to award between £5 and 9million to fund VCS organisations in delivering practical assistance to vulnerable or at-risk EU citizens and their family members, and to provide them with end-to-end support to apply.
Extensive engagement with VCS organisations has helped to shape the development of this Grant Scheme. However, the Home Office is seeking to refine the approach and assess provision for support services before formally launching the open competition, expected to commence at the end of November 2018.
Interested VCS organisations are invited to take part in an engagement teleconference to find out more information about the EUSS, the Grant Scheme process and the wider campaign, and to give organisations an opportunity to ask the Home Office questions. There will be several repeat teleconferences taking place on 7 and 8 November, to ensure as many organisations as possible have the chance to take part.
To sign up to attend a teleconference, and for more information on the Grant Scheme, please go to the Contract Finder Notice on GOV.UK. If you have any specific questions, you can email: EUSSgrants@homeoffice.gov.uk. For further information on the EU Settlement Scheme, please see below.
EU Settlement Scheme
EU citizens living in the UK and their family members will need to apply under the EU Settlement Scheme (EUSS). The straightforward system is designed to make it easy for them to obtain their new UK immigration status.
The EU Settlement Scheme is in private beta testing and will be open fully by 30 March 2019. The deadline for applications will be 30 June 2021.
More details on how EU citizens and their families can obtain settled status in the UK is found in the statement of intent, which confirms that:
Applications will be via a short online process.
Most EU citizens will only need to prove their identity, demonstrate their residence in the UK and declare whether they have any criminal convictions (we will check that they are not a serious or persistent criminal).
It will cost £65 for those aged 16 years or more and £32.50 for children under 16.
It will be free for those with valid documented permanent residence or valid indefinite leave to remain or enter.
EU citizens can sign up with theFSI for regular email updates on EU citizens' rights and the EU Settlement Scheme from the UK Government.
https://sobus.org.uk/wp-content/uploads/2021/05/Sobus-Logo-n.png
0
0
Sobus
https://sobus.org.uk/wp-content/uploads/2021/05/Sobus-Logo-n.png
Sobus
2018-11-22 12:51:28
2018-11-22 13:15:16
A message from the Home Office: EUSS Grant Scheme