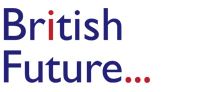 The National Conversation on Immigration visited Hammersmith and Fulham.
British Future and Hope Not Hate have conducted the biggest-ever public consultation on immigration, holding over 130 meetings with local citizens and stakeholders in 60 locations across every nation and region of the UK, together with an online survey completed by more than 9,000 people and a nationally representative survey. The final report sets out a comprehensive evidence base of public views of immigration, and concludes with recommendations to national and local government, business and civic society, setting out the steps which we think are necessary to build consensus on future immigration.
We found a much public support for high-skilled migration and pragmatic view about medium- and low-skilled migration. Most people support the principle of refugee protection. At the same time, there was public concern about some of the local impacts of immigration, with people that we met wanting tighter immigration controls after Brexit. There is a short report about Hammersmith on page 200.
We make a series of recommendations which we believe will help put in place an immigration system that works for the economy, is fair to migrants and refugees and has public support. Our recommendations also focus on local integration. Over the next six months, we will have speaking engagements in all parts of the UK, where we will be talking about our findings and recommendations.
Useful Links
Download the full report here
Download the Executive summary here
https://sobus.org.uk/wp-content/uploads/2021/05/Sobus-Logo-n.png
0
0
Sobus
https://sobus.org.uk/wp-content/uploads/2021/05/Sobus-Logo-n.png
Sobus
2018-09-24 14:41:16
2018-09-24 14:41:16
National Conversation on Immigration final report