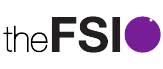 The FSI Small Charity Skills Survey 18/19
Every two years, the FSI produces their Small Charity Skills Survey report, examining the areas within the charity sector that are highly skilled, and those which are trailing behind. We use this to direct our programming and influence sector-wide conversations, ensuring that we continue to address the most pressing challenges facing small charities.
The report is only possible thanks to input from our Members. Our next Small Charity Sector Skills Survey 2018/19 is open now and we want as many small charities as possible to complete it.
Between September and February, we will be releasing a seven short surveys to examine what skills gaps present barriers to small charities and how these can be overcome, kicking off with our Skills Gaps Causes/Impacts survey.  You can complete the surveys as they are featured over the coming months, or if you'd prefer you can access all seven now.
As a thank you for taking part, we will be offering individual cash prize draws for each survey you complete, with a bigger cash prize draw for those who complete all seven. Find out more about the draws and eligibility criteria here, or read our blog.
Take this month's survey here.
---
Reminder: Index Quarter 1 open now
The Small Charity Index is the FSI's quarterly 'Pulse of the Sector' report and has been collecting data from our small charity members about income, workforce and more every three months since June 2013.
This year we have announced exciting new prize videos for those who complete two surveys or more.
To enter the competition and have your voice heard, complete the survey now.
---
#LondonGiving Report out now
Last week independent think tank Centre for London launched #LondonGiving – a new 'strategic review of giving in London', a comprehensive look at giving in all its forms in the capital. While the report identified London as a global philanthropy centre, with 11 of the UK's 20 largest charities and 47% of all English charitable income, some of the most interesting insights came in looking at the city's small charities.
It's an increasingly difficult time to be a small charity in London and beyond, and it's the FSI's mission to support the sector to become more sustainable and continue delivering their vital services.
Check out our blog from Senior Project Manager Lindsay Harrod to find out how the report relates to small charities.
---
National Cyber Security Centre guide
The FSI and the National Cyber Security Centre (NCSC) have partnered to release guidance to help small charities improve their cyber security. The guide contains 5 simple, free or low cost steps you should take to help prevent your charity from falling victim to the most common types of cyber crime and other types of attack which charities are falling victim to across the UK.
The NCSC will be running training sessions at FSI training events until early 2019 to help charities adopt the guidance.
---
Draft Code of Fundraising Practice released
The Code of Fundraising Practice outlines the standards expected of charitable fundraisers across the UK, maintaining public trust in the sector. It also reassures the public that charities are accountable and will handle complaints appropriately.
Following their consultation in 2017, the Fundraising Regulator have published a draft Code of Fundraising Practice. This is the first time the whole code has been reviewed since 2005.
The draft is open for a 10-week consultation period, with the new code due out in Spring 2019.
---
DFID pilot model to fund core costs
Since October 2017, Bond, Humentum and a small group of UK-based international development organisations have been working with the Department for International Development (DFID) to co-create a model for cost transparency and cost recovery that provides a better delivery of UK government grants.
After a series of meetings, it has been agreed that DFID will pilot a model with guidelines which ensure that charities receive a full cost recovery for their work. New templates and guidance will be included for all grants made after October 2018, before becoming mandatory for all DFID funding, including contracts, from spring 2019.
---
ACEVO programme for women CEOs and aspiring CEOs
ACEVO have launched their Jane Slowey memorial membership programme to provide expert support, guidance, advice and mentoring for women who are aspiring CEOs, or are in their first two years as a CEO for a charity. Priority will be given to those under 45, from BAME backgrounds and/or who have a disability.
To apply for membership, submit a complete application form along with your CV and a cover letter. Applications are open now until 30 September.
---
A Quiet Crisis: new Lloyds Bank Foundation research
Lloyds Bank Foundation released a new research report yesterday looking at government spending on disadvantage over the last 5 years.
Its findings mirrored our Small Charity Index, showing that spending by government has fallen, with councils struggling to provide services in the face of rising demand. The report also found that the most deprived areas are those that are hit hardest, with councils shifting from preventative spending to crisis spending.
The full report and findings can be found here.
---
Calls for a Community Wealth Fund
An alliance of funders including NCVO, City of London, Paul Hamlyn Foundation and Lloyds Bank Foundation are calling for the new wave of unclaimed assets to form a Community Wealth Fund, delivering transformative social, economic and financial impact for communities who need it most.
The fund would come from bonds, shares, pension funds and insurance policies, as well as dormant assets including those trapped in charitable trusts who are no longer feasible. If these assets were used, the fund may value £4-5 billion.
Read the case for a Community Wealth Fund here.
---
Cost benefit analysis of Brexit for charities report
Charity Finance Group have released their cost benefit analysis of what the impact of Brexit will be on charities. They found that, based on current policy statements, "there is high risk that the government will not use Brexit to support the charity sector. This means that charities will be left with all of the costs of Brexit and none of the opportunities that could be created".
Check out their 6 recommendations for how a good Brexit would look for charities.
---
Dates for your diary
---
About The FSI
Our aim is to support charities to become more efficient, effective, accountable and self sustaining. We do this by delivering expert knowledge, strategy and support to charities so their futures are secure and their users protected.
https://sobus.org.uk/wp-content/uploads/2021/05/Sobus-Logo-n.png
0
0
Sobus
https://sobus.org.uk/wp-content/uploads/2021/05/Sobus-Logo-n.png
Sobus
2018-09-20 11:27:50
2018-09-20 11:27:50
From the FSI Small Charity Skills Survey 18/19 and other News