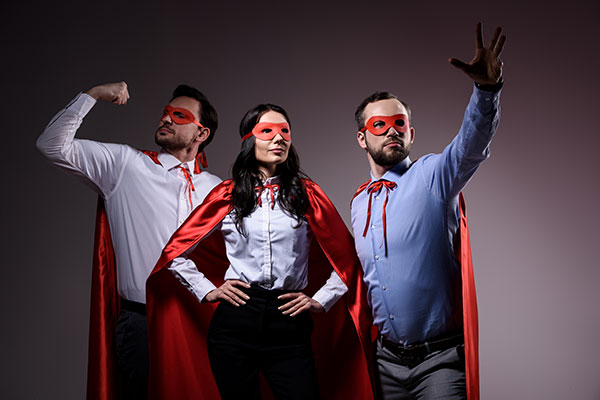 Gigglebyte – the UK's first comedy festival for the business technology sector – is coming to White City

It's being hosted by Upstream, a partnership between Hammersmith & Fulham Council and Imperial College London designed to support innovation, collaboration and business growth in H&F.
All the events are free.
"We are determined to make H&F the best place to work, live and socialise in the UK," said Cllr Andrew Jones, H&F Cabinet Member for the Economy and the Arts.
Gigglebyte's launch party includes a panel with Paul Coleman – the BAFTA winning writer of Car Share, featuring Peter Kay – as well as Steven North, comedy chief at UKTV. They will discuss how, why and when humour has made a positive difference to entrepreneurs, startups and businesses.
The Gigglebyte comedy-tech festival also includes:
Tuesday 24 July
Gigglebyte launch party, panel and networking drinks
How to use humour as an engine of growth. This talk brings together a curated panel, each with unique perspectives on how, why and when humour has made a positive difference to entrepreneurs, startups and businesses. Join Sarah Archer (storytelling and business coach), Paul Coleman (BAFTA award-winning writer of Car Share), Steve North (general manager, UKTV Comedy & Entertainment including Dave) and Dr Steven Cross (comedian and communications coach).
At WestWorks, Wood Lane, W12. Click here to sign up.
Wednesday 25 July
Stand Up & Pitch workshop
Nine female entrepreneurs will hone their stand up (and stand out!) skills to pitch their business in a workshop, with comedian and business coach Sarah Archer. Join the audience in the evening to watch and learn as they pitch to a panel including Kate Newhouse, CEO of venture builders Blenheim Chalcot, Chris Corbishley of Forward Partners; Nick Howe of Natwest and Peony Li of Founders Factory for a cash and mentoring prize.
At Huckletree West, Wood Lane, W12. Sign up here to check out the pitching and enjoy some drinks and networking.
Friday 27 July
Improv Your Business, brought to you by Hoopla business
The final part of the Gigglebyte festival will teach you how to use the secrets of the world's best improvisers to supercharge your communication skills and make you a better storyteller. Learn how to be an amazing listener and an inspiring leader – all in one action-packed lunchtime session! It would also make a great team bonding exercise.
At Bush Theatre in Uxbridge Road, W12. Click here to sign up.
Upstream info
Email: hello@move-upstream.org.uk or call: 020 7594 5155
Click Here for the Upstream website
https://sobus.org.uk/wp-content/uploads/2021/05/Sobus-Logo-n.png
0
0
Sobus
https://sobus.org.uk/wp-content/uploads/2021/05/Sobus-Logo-n.png
Sobus
2018-07-18 17:40:55
2018-07-18 17:40:55
Gigglebyte biz-comedy festival LAUNCH invitation