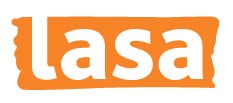 Benefit Mythbuster (https://benefitmythbuster.net) is a new online web tool designed to help address commonly held myths and misconceptions about universal credit.
People can choose from three options – 'Starting a New Claim', 'Managing your Claim', and 'Solving Problems'  to find out more about their rights, including information on job search, the claimant commitment, in-work conditionality, sanctions, and more.
People can also get in touch to add a myth that needs busting. Or help to bust a myth!
Benefit Mythbuster is one of a range of web tools from the advice and technology charity Lasa, who also deliver rightsnet – the social welfare law information & advice site for advisers. Find out more at: https://www.rightsnet.org.uk/resources/webtools
Lasa is a social welfare law and tech charity. Established in 1984, we're dedicated to supporting organisations in their use of technology and the delivery of social welfare law advice to the disadvantaged communities they serve.
Find out more about our services:
Website: www.lasa.org.uk
Email: info@lasa.org.uk
Follow us: @lasacharity
Call us: 020 7377 2748
https://sobus.org.uk/wp-content/uploads/2021/05/Sobus-Logo-n.png
0
0
Sobus
https://sobus.org.uk/wp-content/uploads/2021/05/Sobus-Logo-n.png
Sobus
2018-07-25 16:52:12
2018-07-25 16:57:06
Benefit Mythbuster – fact checking myths and misconceptions about universal credit