Shared Lives is a community based service for adults with learning disabilities, mental health needs, or older people that runs across Hammersmith & Fulham, Kensington & Chelsea and Westminster.  The scheme is being delivered by Grace Eyre, a charity whose name is taken from Grace Eyre Woodhead, who not only founded the organisation in 1898 but also formed the first Shared Lives scheme in the UK.
Our carers are regular people who want to make a difference and can share their home with someone who needs extra support – in return, they are paid, receive training and ongoing support, and become part of an active, supportive network of carers across the UK.
There are over 150 Shared Lives Schemes across the UK.  The schemes are managed by experts in this field, funded by local authorities and regulated by the Care Quality Commission.
We are looking for more people to become carers.  As one of our current carers says, "It's a highly rewarding job and I've really benefitted too – I've made a firm friend!" – so why not get in touch to find out more?
If you would like to know more about this extraordinary paid role, maybe as a career change or back to work idea, or if you know someone who would be interested, contact us on sharedliveslondon@grace-eyre.org or 020 7924 0631.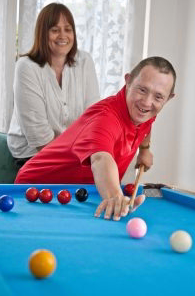 https://sobus.org.uk/wp-content/uploads/2021/05/Sobus-Logo-n.png
0
0
Sobus
https://sobus.org.uk/wp-content/uploads/2021/05/Sobus-Logo-n.png
Sobus
2018-03-06 17:23:00
2018-03-06 17:23:00
Have you heard of Shared Lives – an innovative way to support someone with extra needs by becoming a paid, professional carer?