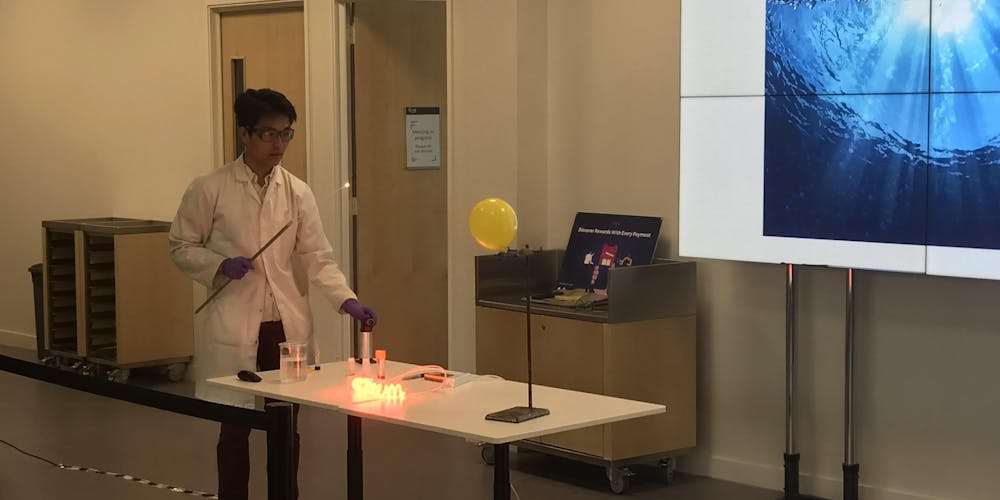 Explore Chemical Catalysts and see some amazing reactions with our Imperial Researcher Richard Kong.
About this Event
From the food we eat to the air we breathe, we all rely on chemical reactions, but some of these reactions need a helping hand. This is where our researchers look to catalysts, materials that help reactions happen!
In this workshop you will learn about the basics of chemical bonds through some exciting demonstrations delivered by Imperial researcher Richard Kong, before learning more about Imperial's work developing new catalysts and why they are so important.
After picking the chemical reaction of your choice (perhaps turning carbon dioxide into diamonds or breaking down plastic) you will learn about the features of catalysts by making a catalyst monster. At the end of the workshop, we shall look at some real catalysts on the large screen and compare them to our own.
Further information
This free workshop is open to residents living in North LBHF and North Kensington. There will be a demonstration at the start of the workshop, so it is important that you arrive on time for your session.
As this is a family event, children aged 11 and under must be accompanied by an adult. Children aged between 12 – 15 will only be allowed to participate if they have given an emergency contact name and phone number via the booking form.
When: Friday 25th October
Where: The Invention Rooms Café
Slots: 14.00 – 16.00
To register, click here.
https://sobus.org.uk/wp-content/uploads/2021/05/Sobus-Logo-n.png
0
0
Oumayma Tuijri
https://sobus.org.uk/wp-content/uploads/2021/05/Sobus-Logo-n.png
Oumayma Tuijri
2019-10-15 16:18:48
2019-10-15 16:18:48
Curious Chemical Catalysts