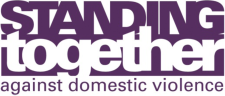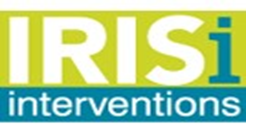 Standing Together Against Domestic Violence (STADV) leads the Pathfinder project which is a partnership with AVA, IMKAAN, IRISi, and SafeLives. The project is being rolled out at eight national pilot sites which are establishing a whole health approach to elevate the identification and response to survivors of domestic abuse in mental health trust, acute health trust and general practice. This Pathfinder Consortia brings together domestic abuse and VAWG systems leaders too pool expertise on interventions, which will ensure the best response for all who suffer domestic abuse and VAWG and those who have multiple disadvantage and complex needs.
We are looking for a Capacity Building Support Officer to join our team in supporting this ground-breaking, national initiative and to drive forward process improvements and capacity building.
As part of the multi-agency team consisting of seven people from the consortium, you will be responsible for collaboration with the partners and stakeholders in sharing knowledge and expertise to capture and replicate good practice; as well as identifying opportunities for development of new ideas and practices. To apply you must demonstrate that you are organised, proactive with the ability to effectively consult and make decisions in driving this project forward.
Post 1 & 2 will be based at the STADV office in London and post 3 will be initially home based and will then be based from the IRISi office in Bristol. All posts will require some travel within the UK to Pathfinder sites.
Salary:
Post 1 Full time (35 hours per week) £32,000 per annum (ILW)
Post 2 Part time (16 hours per week) £16,000 per annum (ILW)
Post 3 Full time (35 hours per week) £31,143 per annum + 3% pension contribution
Closing dates for completed applications: 17:00 Friday, 14th September 2018
Interview date:  28th September 2018 to be held in London for all 3 roles
To apply please download the application pack from our website For more information, contact  admin@standingtogether.org.uk
https://sobus.org.uk/wp-content/uploads/2021/05/Sobus-Logo-n.png
0
0
Sobus
https://sobus.org.uk/wp-content/uploads/2021/05/Sobus-Logo-n.png
Sobus
2018-08-21 15:15:19
2018-08-21 15:16:22
Standing Together – Job Advertisement