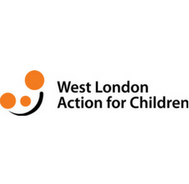 West London Action for Children offers a range of counselling and therapy services for children in need, and their families, in the London boroughs of Hammersmith & Fulham and Kensington & Chelsea.
West London Action for Children listens to families and supports them in using their own skills and resources to address problems and make decisions.
Their work is based on the belief that families are the experts on their own situations.
Their services are primarily available to those on Income Support or receiving Tax Credits.
See more on the website: www.wlac.org.uk
Address: 15 Gertrude Street, London SW10 0JN
Phone: +44 (0)2073521155
Opening hours:
Monday: 9am-6pm
Tuesday: 9am-6pm
Wednesday: 9am-7pm
Thursday: 9am-7pm
Friday: 9am-4pm
Saturday: Closed
Sunday: Closed
Closest Buses: 14, 211, 414, 328, C3