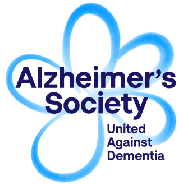 Alzheimer's Society personalisation programme is working to ensure people with dementia have choice and control over their own care and support.
Alzheimer's Society is working towards:
All people affected by dementia having personal choice and control over their health and wellbeing from diagnosis to end of life.
Ensuring the legal right to self-directed support and personal wellbeing is understood and available to all people affected by dementia.
Making all forms of personal budget dementia friendly.
Alzheimer's Society recognised as a global innovator and leader in personalisation and dementia.
See more on the website: www.alzheimers.org.uk
Address: 49 Queen Caroline St, London W6 9QH
Phone: 020 8563 0001
Opening hours: N/A
Closest Buses:
33, 72, 190, 209, 211, 220, 295, 419, 485