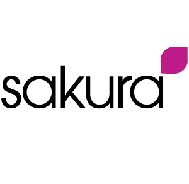 Sakura Business Solutions Ltd is a London based accountancy and business advisory firm with a unique approach that differs from more traditional accountancy firms.
They are passionate about helping our clients' businesses prosper and grow by offering fully integrated solutions. Combining accounting services with proactive and strategic business advice they provide our clients with long-term, practical and commercially oriented solutions with visible results.
Focused on entrepreneurs and SME's we are passionate about your business and your ideas. Our goal and promise is to help small and medium sized businesses thrive, prosper and grow.
Their exceptional team is dedicated to providing you and your business with professional, cost-efficient, financial and business advice along with service of the highest quality.
See more on the website: http://www.sakurabusiness.co.uk/
Address:  Dawes Road Hub, 20 Dawes Road, London, SW6 7EN
Phone: +44 (0)207 952 1230
Opening Hours:
Monday: 9:30am–5:30pm
Tuesday: 9:30am–5:30pm
Wednesday: 9:30am–5:30pm
Thursday: 9:30am–5:30pm
Friday: 9:30am–5:30pm
Saturday: Closed
Sunday: Closed
Closest Buses: 14, 28, 211, 295, 391, 414, 424
Closest Tube Station: Fulham Broadway (District Line)