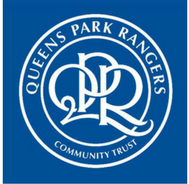 Vision: to inspire more young people to get active in their community and realise their potential.
Mission: to deliver a world-class sport participation in the heart of local communities in England and Wales that uses the reach and appeal of professional football clubs to engage young people from areas of high need in regular football, sports and personal development skills.
Objective: to promote sports participation in areas of high need, to provide opportunities for young people to develop skills and confidence, to support young people progress into positive pathways ad to work with partners to create safe and strong communities.
See more on the website: www.qprcommunitytrust.co.uk
Address: Loftus Road Stadium South Africa Road London
Phone: +44 (0)2087402509
Opening hours: N/A
Closest Buses: 228, 283