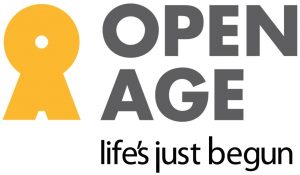 Open Age was established over 20 year ago for championing an active life for older people, it works across Kensington, Chelsea, Westminster and Hammersmith and Fulham.
It works to enable anyone aged 50 or older to sustain their physical and mental fitness, maintain an active lifestyle and develop new and stimulating interests.
Activities
It runs over 380 activities every week.
Physical classes
Dance
Creative and performing arts
IT
Languages
Current affairs social groups and speakers
Weekly trips
Tea dances plus health
Taster days
See more on the website www.openage.org.uk
Address: St Charles Centre For Health And Wellbeing, Exmoor Street, London W10 6DZ
Phone: 020 8962 4141
Opening hours:
Monday:  9am–5pm
Tuesday:  9am–5pm
Wednesday: 9am–5pm
Thursday: 9am–5pm
Friday:  9am–5pm
Saturday: Closed
Sunday: Closed
Closest Buses:
7, 23, 52, 70, 228, 295, 316, 452