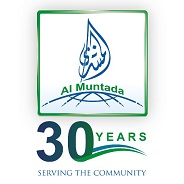 Al Muntada Trust is a UK charity that works to bring communities together, through education, reducing poverty and isolation.
They  work collaboratively with partners to ensure that communities are inclusive, to enable the most vulnerable to be supported.
Al Muntada Trust believes that a reduction in poverty, improvement in health and an access to education are vital for communities to thrive.
AL MUNTADA SCHOOL
In 1989 they opened the Al Muntada School in west London with the aim to educate Muslim children to a high level of secular education, and to be proactive and valuable members of society. For nearly 30 years, Al Muntada School has been at the heart of west London, educating children age 4 to 11 years. Children attending the school gain a high quality education in an inspiring environment where they can shine whilst praticising their faith with confidence.
See more on the website: www.almuntadatrust.org/
Address: 7 Bridges Place, Fulham, London, SW6 4HW
Phone: 020 7736 9060
Opening Hours:
Monday: 10am–6pm
Tuesday: 10am–6pm
Wednesday: 10am–6pm
Thursday: 10am–6pm
Friday: 10am–6pm
Saturday: 10am–6pm
Sunday: 10am–6pm

Closest Buses:
14, 414, 424
Closest Tube Station:
Parsons Green (District Line) [3 min]