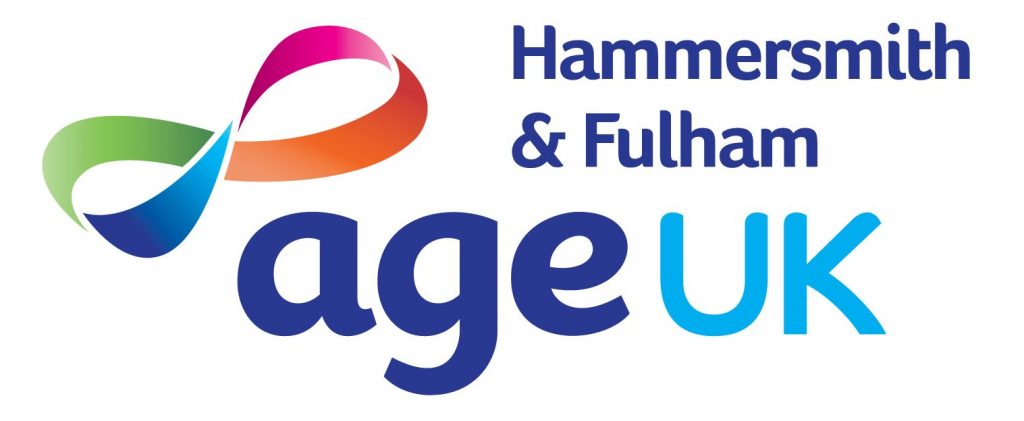 Age UK Hammersmith and Fulham is an independent local charity. We've been working in the local community to help older people for over 27 years. We provide a wide range of practical services and activities that promote wellbeing and independence.
We aim to promote the wellbeing of older people and to help make their life a fulfilling and enjoyable experience.
We are committed to reducing poverty and fighting disadvantage, defeating ageism and recognising diversity, addressing social exclusion and promoting more effective and responsive public services for older people.
Age UK Hammersmith and Fulham services include:
In Touch Befriending
Practical Help and Gardening
Shopping Service
Information and Advice
Footcare
Charity Shop
Consultative Forum
Activities and Events
Computer and Technology Classes
Community Cafe
See more on our website: www.ageuk.org.uk/hammersmithandfulham/
Address: 105 Greyhound Rd, London W6 8NJ
Phone: 020 7386 9085
Email: info@ageukhf.org.uk
Opening hours:
Monday: 10.00am – 4.00pm
Tuesday: 10.00am – 4.00pm
Wednesday: 10.00am – 4.00pm
Thursday: 10.00am – 4.00pm
Friday: 10.00am – 4.00pm
Saturday: Closed
Sunday: Closed
Closest Buses:
190, 211, 220, 295