Age UK Hammersmith & Fulham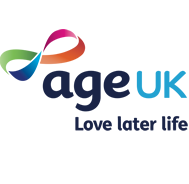 Age UK Hammersmith and Fulham is a local partner of Age UK and it is dedicated to providing essential services for older people in the borough of Hammersmith and Fulham.
It has been working with older people for over 27 years.
The aim of Agee UK is to promote the wellbeing of older people and to help make their life fulfilling and enjoyable experience.
It is committed to reducing poverty and fighting disadvantage, defeating ageism and recognising diversity, addressing social exclusion and promoting more effective and responsive public services for older people.
Age UK Hammersmith and Fulham services:
Advice and information
Charity shop
In touch befriending
Shopping service
Consultative forum
Furniture restoration and Upcycling Project
Active Age Activities
See more on the website: www.ageuk.org.uk/hammersmithandfulham/
Age UK Hammersmith & Fulham
Address: 105 Greyhound Rd, London W6 8NJ
Monday: 10.00am – 4.00pm
Tuesday: 10.00am – 4.00pm
Wednesday: Closed
Thursday: 10.00am – 4.00pm
Friday: 10.00am – 4.00pm
Saturday: Closed
Sunday: Closed

Closest Buses:
190, 211, 220, 295