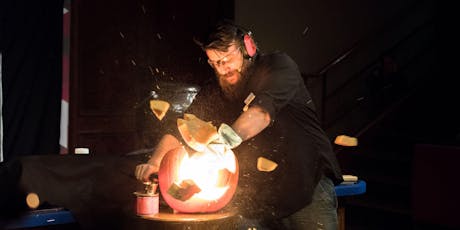 See an amazing science show full of Halloween based science demonstrations.
Join us as we explore spooky science in our first ever Halloween show that will explore a range of science areas through fun and interactive demonstrations. In this exciting science show at The Invention Rooms, you'll see exploding pumpkins, watch fire change colour, hear the story behind the inspiration for Frankenstein and find out how famous scientist Alessandro Volta first invented the battery.
Aimed at children 7 – 13 years old, this family activity is open to residents living in the north of LBHF and North Kensington.
Further information
This free workshop is open to residents living in North LBHF and North Kensington. Please arrive promptly so we can start the show on time.
As this is a family event, children aged 11 and under must be accompanied by an adult. Children aged between 12 – 15 will only be allowed to participate if they have given an emergency contact name and phone number via the booking form.
When: Tuesday 22nd October
Where: The Invention Rooms Café
Slots: 16.45 – 18.00
To register, click here.